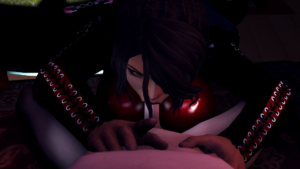 Soon first wips with Lulu.
27.05.20
Most of the animation is ready. I planned to do 7 minutes animation. But I decided to add a few more scenes so that the picture would look more holistic. At the moment, the animation is planned for 13-14 minutes. As soon as I finish the last remaining scenes, I start working with sound.
21 06.20
At the moment, everything is ready except voice acting. Estimated date of receipt of a voice acting 7-10 jule.Will have to wait.
16.07.2020
Public release will be at the end of July.
A small preview of the upcoming 15 minute animation with Lulu.
https://files.catbox.moe/v6nrri.mp4
Img/Gif